Oxfordshire Golden Ridge
History Occasional Paper Series (HOPS)
These are either new publications specifically commissioned or selected by the Longworth and District History Society or are facsimile editions of previously published valued local historical literature which had gone out-of-print. We have so far published twelve books in this series, all described below.
From Arrowheads to Irrigators: A History of Frilford & Collins Farm. Published by Murray Maclean (2016)
The History of Alresford House, the story of the village shop at the Cross Roads in Southmoor, Oxfordshire (2014)
Robert Acton Blandy, miner, leader, legend. A Boer War Epic (2014)
Tubney Wood at War: the Hush-Hush Factory (2014)
A Story of Longworth: a stonemason and his family (2013).
From Dawn to Dusk - reminiscences of a wonderful life. (2012)
Growing up in Longworth. (2010)
Prince's Roses: a hundred years of Longworth Roses. (2009)
Hinton Waldrist Through the Centuries. (1968-9). [Facsimile 2007]
Longworth Through the Centuries. (1982-4) [Facsimile 2007]
The Life and Times of Southmoor Methodist Chapel. (2007)
Village Millennium: a short history of Kingston Bagpuize and Southmoor. (1971) [Facsimile 2007]
The Cultivators. (1970) [Facsimile 2007]

FROM ARROWHEADS TO IRRIGATORS. A History of Frilford and Collins Farm. (Murray Maclean) 2016. ISBN 9781526205759. 87pp (A5), softback. 45 illustrations, colour photos and maps.
£7.95
Murray Maclean started farming with his father in the Frilford area (Oxfordshire) in 1959, acquiring the complete small farm in 1969. In his introduction to this book, Murray quotes a small poem by Helen Morgan, a copy of which hangs on his office wall. The middle verse (below) goes a long way to let us see why Murray eventually sat down and wrote this 'history' of his small plot of England.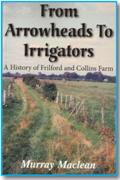 Now in the new-stained hollow of my hand I hold fast my inheritance - this soil Grown sharply sweet with the smell of centuries. My ancient fathers knew it - it was mine Before I was, because of them . . . and what they lost In leaving, it lay dormant in their seed To grow in me a solitude and hunger of the heart.
It is clear that Murray has a intense personal relationship with the land he has farmed and loved for 57 years. However love of the land on its own does not make an engrossing book. The opening chapter deals with the physical geography, geology, archaeology and the prehistoric background of the area. For the public reader, such subjects all too easily descend into a plethera of off-putting terminology but Murray avoids this and writes with simple, well written informative description and explanation. With the same open, attractive style there flows a history of the farming landscape of the area, culminating with the part played by his family in shaping his plot of Oxfordshire written from the perspective of a caretaker of land, balancing the aspirations of sustainable farming with the short term need of profitability. A good read. Even the hand-drawn maps reinforce this feeling of close identification with the land. (Review by Peter Keene Nov 2016).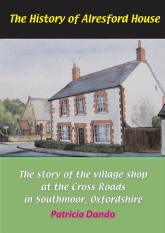 THE HISTORY OF ALRESFORD HOUSE. The story of the village shop at the Cross Roads inSouthmoor, Oxfordshire. (Patricia Dando) 2014. ISBN 978-0-948444-64-7. Thematic Trails (2014). 68 pages (A4). 100 illustrations, most in colour; 72 photos, 28 documents and maps.
£12.00
.
In 1983 a wish came true for Pat and Simon Dando when, at last they owned an old village house spacious enough to bring up their two sons. For most of its existence, this Victorian house at the Crossroads in Southmoor, Oxfordshire (née Berkshire) had been a village shop and intriguing reminders of its commercial past kept emerging as the house was redecorated and modified for the needs of the Dando family. Most families keep some record of the passage of time, particularly as their children grow, but perhaps with no specific thought that a family history was gradually accumulating. For Pat, a critical turning point came in 2004 when it was suggested that Pat, a member of the local history society, should extend her interest in her immediate family history to include the history of the house they lived in and the families who had lived there in the past. From there on, there was no turning back and the notes and records gradually matured into a social commentary on the lives of those who had lived in 'Alresford House' and the village society within which they were embedded. It took 10 years before the accumulated research finally flowered into this well-illustrated and meticulously researched book, a published history which will give immense satisfaction to her family for many years to come.

At the same time, the people of Southmoor have the benefit of a very personalized commentary on the lives and society of people who lived in the village over a period of 170 years. More widely, it may be held up as an example of what can be achieved by diligence and research. Starting from humble beginnings, and gaining confidence and skill as work progressed, here is an example which might be emulated by many families who wish to have a concrete reminder of both their family and the settlement in which they lived. (Peter Keene Dec. 2014).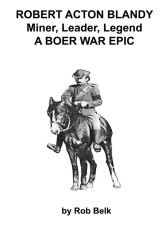 ROBERT ACTON BLANDY
Miner, Leader, Legend. A BOER WAR EPIC (Rob Belk) Thematic Trails (2014)
ISBN 978-0-948444-66-1
A4 paperback, 24 pages, 27 black and white photos (14 dating from the Boer War era), three maps and two Family Trees. £2.00 Robert Acton Blandy, a relative of the Blandy family of Kingston Bagpuize House, Berkshire, (now Oxfordshire), was born in London in 1870. Family holidays in South Wales led him to take a position with mining engineers in Cardiff. In 1896, aged 26, he took up a senior position in a coal mining company in South Africa. Within three years he was embroiled in the Second Boer War, joining the Frontier Mounted Rifles. The core of the booklet follows his exploits as a Captain in the field, with reflections on the particularly bloody nature of the conflict, culminating in an engagement that led to his death in action in 1901.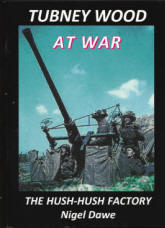 'TUBNEY WOOD AT WAR: The Hush-Hush Factory' Nigel Dawe (2014) ISBN 978-0-948444-63-0. Published by Thematic Trails for Longworth and District History Society 56 pages (A5 Paperback) 58 illustrations including 55 photos and three maps. £3.00
A 28-page A4 pamphlet by Nigel Dawe, published in 1992, has here been fully revised by Nigel and extended to make, at last, a comprehensive history of the origins of the secret project in Tubney Woods and the personnel who served at this hidden Bofors factory between 1940 and 1944. The site was hastily established as a shadow factory when, in November 1940, the Luftwaffe bombed, but not destroyed, the parent factory in Coventry.

A STORY OF LONGWORTH: a stonemason and his family
Jan Kelly (2013).

ISBN 978-0-948444-60-9.
Published by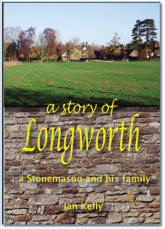 Thematic Trails for Longworth and District History Society. 160 pages (A5 paperback) Full colour 121 illustrations, 4 maps, 19 documents/ tables.
£4.50
To quote Jan Kelly's opening forward to the book:

"This is the story of twentieth century Longworth as seen through the lives of one man and his family during an amazing period of war, upheaval and social change. This man is in many ways the 'Everyman' of his day: he represents the ordinary family man living through extraordinarily difficult and often dreadful times. Who could guess when seeing Longworth today, a hugely attractive and peaceful backwater, that such lives could have been lived here in recent times?"
Jan Kelly cleverly intertwines the story of the Mansell family with the history of the village so one empathises with the individuals and the life and travails of so many rural families, yet at the same time she integrates this within a broader history of Longworth, a typical agricultural village of rural Oxfordshire (née Berkshire).

FROM DAWN TO DUSK - Reminiscences of a wonderful life
Graham A. Platt (2012)
ISBN 978-0-948444-59-3
Published by Thematic Trails for Longworth and District History Society 128 pages (A5) 40 Illustrations.
£4.50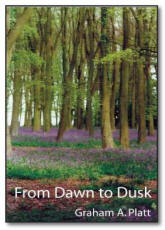 Graham Platt has had an eventful life, culminating in 20 years as a much-respected headmaster and an inspiring teacher in primary education in Kingston Bagpuize and Southmoor in Oxfordshire. He retired in 1980 and spent many years with his wife in happy retirement. A quiet, sensitive man, he seldom mentioned his earlier life and in particular his wartime experiences.
However, a couple of years ago in his early 90s, having lost his wife, he began to write his autobiography and recently approached the History Society to see if they were interested in getting it published. The book proved to be much more than a simple family history. It contains a strong philosophical undercurrent and for the first time Graham, a sensitive man, talks about the events which shaped his life, including his wartime experiences (see map below) and his approach to education and life. The rest, as they say, is history.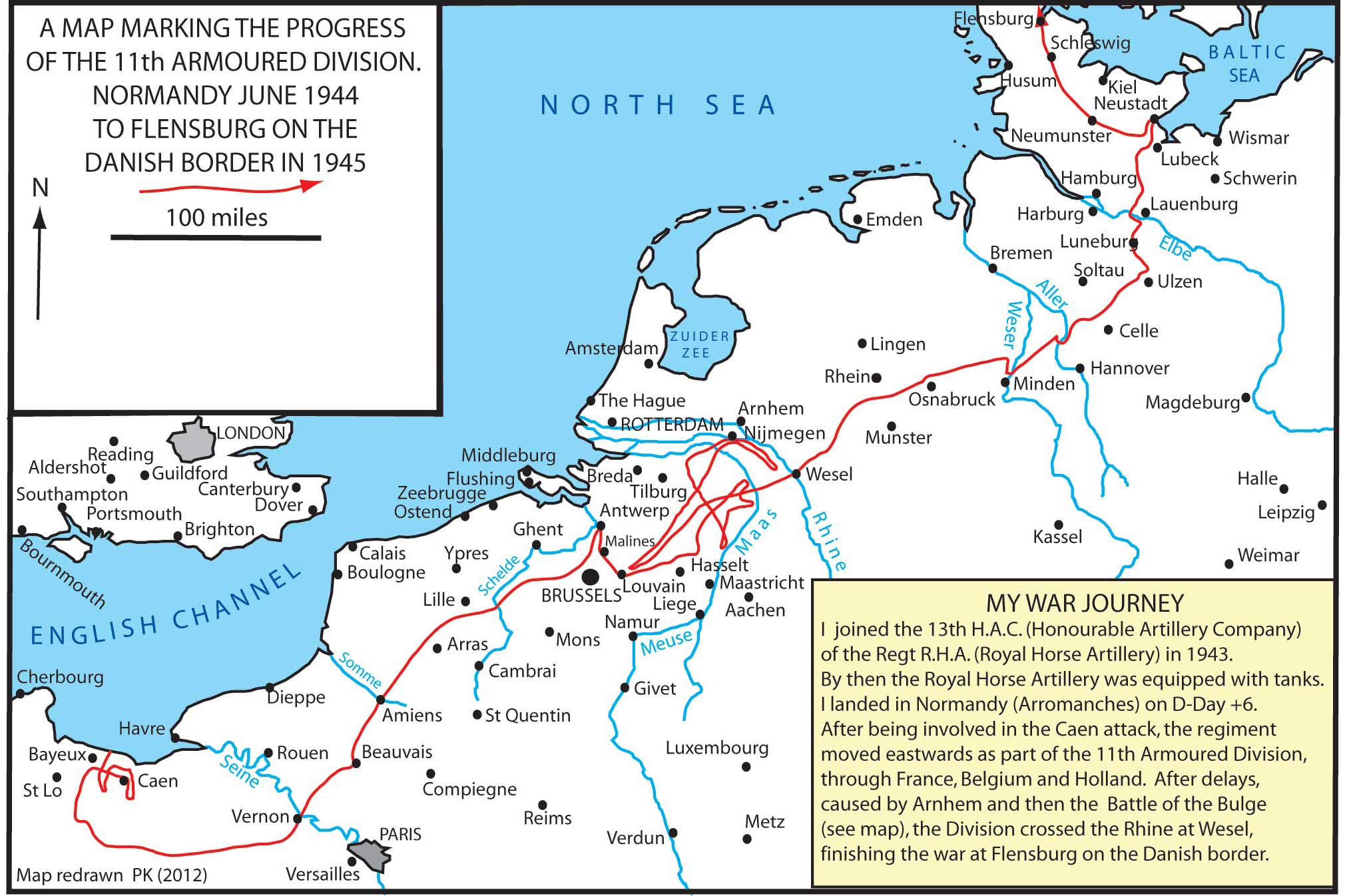 GROWING UP IN LONGWORTH
Ray Dunsdon
ISBN978-0-948444-54-8
Thematic Trails (2010). 123 pages (A4),
£6.00

60 black and white illustrations.
Ray Dunsdon, now in his late seventies, has spent several years marshalling his recollections of childhood and adolescence in what was, at that time, a small, almost self-sufficient, Berkshire village. The resulting book, initially written with just his family in mind, recalls, with candour and humour, the harsh life of the times, including the idiosyncrasies of its inhabitants as seen through the eyes of a teenager. A sharply focussed record of village life over half a century ago.
PRINCE'S ROSES: A HUNDRED YEARS OF LONGWORTH ROSES Jan Kelly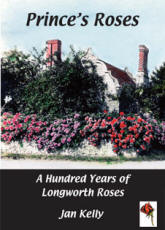 (2009)ISBN978-0-948444-53-1. Published by Thematic Trails for Longworth and District History Society. £6
96 pages (A5), 90 illustrations, many in colour. Jan Kelly has been meticulously researching the remarkable growth, and eventual decline, of the rose industry in Longworth. Within a hundred years, principally the result of the entrepreneurial drive of two families - the Princes and the Drews, the Longworth rose industry grew rapidly in the late 19th and early 20th century, gaining an international reputation and winning numerous awards at shows throughout the United Kingdom. Jan Kelly's research has been enhanced by her close contact with present members of the Prince and Drew families. Ostensibly a history of the Prince family and its associations with Longworth, this book is also an emotive commentary on village life of the period. Jan Kelly spices her writing with well-selected quotes and an impressive range of pertinent illustrations. This book should appeal to both the present inhabitants of the village of Longworth and those with an interest in the history of the English Rose.
HINTON WALDRIST THROUGH THE CENTURIES - Jasmine S. Howse (1968 and 1969) -
ISBN978-0-948444-52-4 211 pages (A5) 23 illustrations including the 1762 enclosure map.£11.
The facsimile edition combines the original two parts of the book which were written in 1968 and 1969 respectively. Part One contains four chapters detailing the history of the village from pre-Domesday to the seventeenth century. Part Two covers the eighteenth and nineteenth century. The book is the result of meticulous research using, wherever possible, surviving historical documents and maps. Statistics and quotes are frequently used to support the account.The book has been out-of-print for some years. The new 2007 facsimile edition is published by Thematic Trails in association with Longworth and District History Society.
LONGWORTH THROUGH THE CENTURIES by Jasmine S Howse (1980-82).
ISBN978-0948444-51-7 163 pages, plus appendix. 33 illustrations. £9.00
This 2007 facsimile edition is published by Thematic Trails for Longworth and District History Society. It is a comprehensively researched book and chapter headings include, Early period, Medieval period, Sixteenth century, Seventeenth century, Eighteenth century, Nineteenth century.
THE LIFE AND TIMES OF SOUTHMOOR METHODIST CHAPEL by Jan Kelly (2007)
ISBN978-0-948444-48-7 Published by Thematic Trails for Longworth and District History Society. £6.00
76 pages (A4 size). 75 illustrations including 9 maps of local historic interest. The story of the chapel at the crossroads in Southmoor, Oxfordshire, becomes a social history of a village, which has grown in population five-fold since the chapel was built in 1842. The chapel has played a significant role in the development of the village but social changes, as have happened elsewhere, has seen this role in gradual decline. Jan Kelly has chosen an appropriate time to gather together from dispersed documentary evidence and the memories of older members of the congregation, an intriguing record of the way the chapel has contributed to the evolution of this village community.
The first edition of the above is at present out-of-print but a facsimile edition is being prepared. Consult Tel: 01865. 820522.
VILLAGE MILLENNIUM, a short history of Kingston Bagpuize and Southmoor by W R Carmichael (1971).
The 2007 facsimile edition is published by Thematic Trails for Longworth and District History Society.
ISBN978-0-948444-50-0 36 pages (A5). 9 illustrations. - £3.00
This little booklet makes easy reading. In one evening session you can acquire a sound introduction to the long and interesting history of this settlement and make an important step to feeling part of the village community.
THE CULTIVATORS by Murray Maclean (1970). The 2007 revised and extended 2nd edition is published by Thematic Trails for Longworth and District History Society.
ISBN978-0948444-49-4 20 pages (A5) 13 illustrations. £1.50
A brief but succinct history of the development of agriculture in Kingston Bagpuize and Southmoor in the county of Berkshire, now Oxfordshire. The history spans 1000 years and the booklet was originally written as a supplement to the book Village Millennium by W R Carmichael (see above). This 2nd edition has a 4-page 'postscript' to record events which have taken the village into the 21st century.
More details of the activities and publications of the Longworth and District History Society